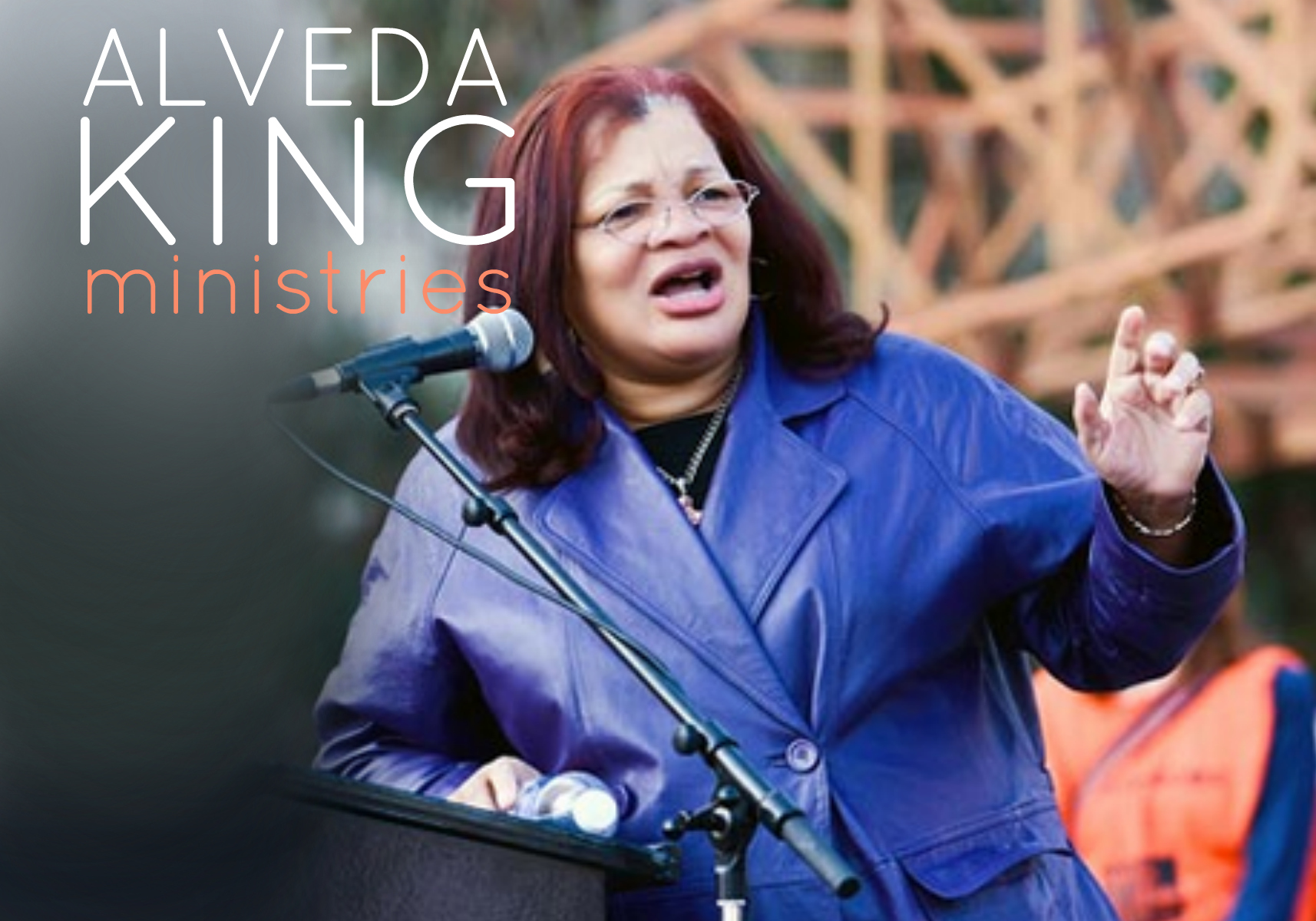 Collected:
$1,420.00
Goal:
$9,000.00
Description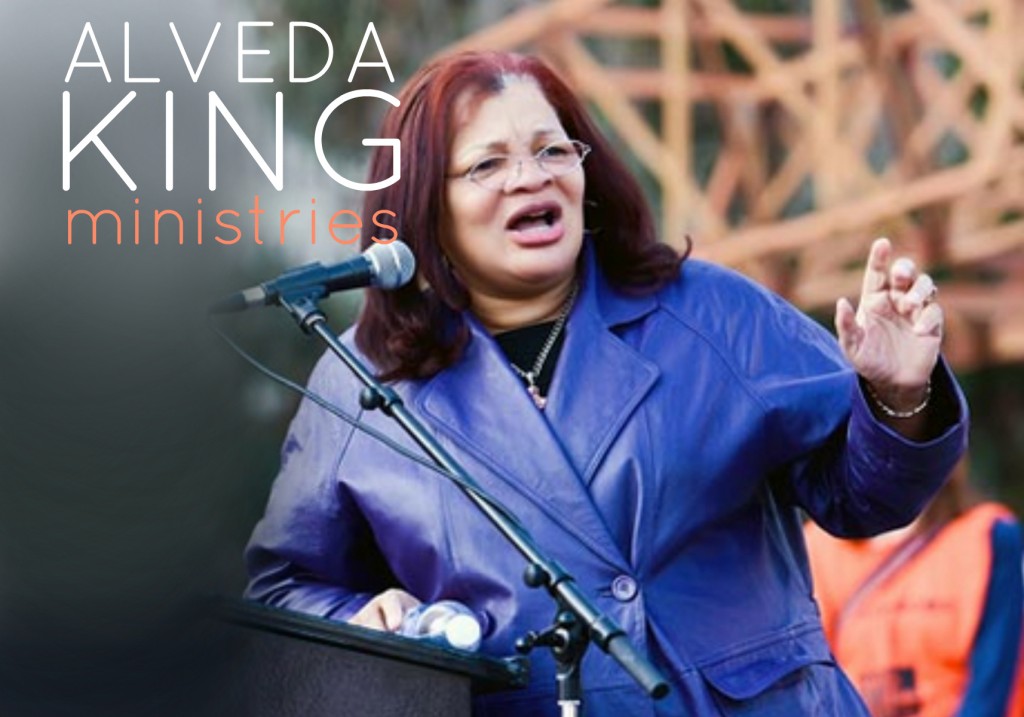 Dr. Alveda C. King is the daughter of the late slain civil rights activist Rev. A. D. King and his wife Naomi Barber King. Alveda is the grateful mother of six children and she is a doting grandmother. During the more than half century of her life, Alveda has worked towards her purpose of glorifying God in the earth by accomplishing many goals. Currently, Alveda is a minister of the Gospel of Jesus Christ, serving as Director of African American Outreach for Gospel of Life, headed up by Father Frank Pavone of Priests for Life. She also consults with the Africa Humanitarian Christian Fellowship, founded by her mentor, Pastor Allen McNair of Believers' Bible Christian Church in Atlanta, Georgia. During the years of the Civil Rights Movement, led by her Uncle, Dr. Martin Luther King, Jr., Alveda's family home was bombed in Birmingham, Alabama in the heat of the struggle. "Daddy's house was bombed, then in Louisville, Kentucky his church office was bombed. I was also jailed during the open housing movement," she recalls. Alveda has continued her long-term work as a civil rights activist, speaking out on issues that face society today. "I believe that School Choice is a pressing civil rights issue. Perhaps the most compelling issue of all is the life of the unborn," Alveda says. "Faith in God, and the commitment to fulfill His will for our lives — not faith in government bureaucracy – is the key to positive action.
"The function of education is to teach one to think intensively and to think critically. Intelligence plus character –that is the goal of true education."
Dr. Alveda C. King Ministry Projects: 
 POSITIVE MEDIA CAMPAIGN- We are committed to  improving the messages in the media that inundate our youth and young adults. We produce television pilots, positive imaging, positive music and lyrics, poetry, You Tube, Internet blogging, book publications, radio shows, Internet talk and reality shows, and other creative projects. Purity, Discipline and Power are major themes of this campaign.
OPERATION EDUCATION–

To help our next generation prepare to enter school, and to do well in school, we support county-wide programs which provide books to children from birth through grade 12 at no charge to the family.

We provide awards and scholarships to youth who are achieving the dream of uniting civil rights and moral justice for abundant living.

We work with community faith leaders to mobilize volunteers from their respective congregations to support Local City Schools. Leaders are asked to solicit volunteers to tutor, to monitor halls, and to mentor, and support PTSA objectives.

LIFE CHOICES AGENDA– We work to strengthen marriage, family, and reduce the high rate of abortions that plague our society today. We work with Heartbeat International, Care Net, Priests for Life and other organizations to maximize strategies to help those in need. Also, working with African American pro-life and pro-family leaders to maximize the education of our communities as to the problems and solutions to the abortion and family current family crisis. The dynamics and definitions of love as opposed to sexuality are also explored, with a strong emphasis on abstinence until marriage.
"babies in the womb are people; that they are as helpless as slaves in the hands of their slave masters, as vulnerable as people who are aged or infirm, yet all are entitled to life and human dignity, from natural conception or fertilization until natural death."
DR Alveda King
VIRTUOUS WOMEN & YOUNG MEN OF VALOR– Alveda King Ministries has designed a Rites of Passage program for local youth. Over the course of a calender-year, youth participate in a series of programs with the end goal of becoming young Virtuous Women and young Men of Valor. Programs include academic enrichment, fitness activities such as bowling and tennis outings, Friday night at the movies, cooking and nutrition lessons, etc. Emphasis will be on completing school to graduation, career planning, reducing youth and teen pregnancy and STDs, nutrition counseling, enhancing the work ethic and other values based programs, all part of a "values based success mapping agenda".

Click Here to ​check out my BLOG while you're browsing through Christian Life Missions!