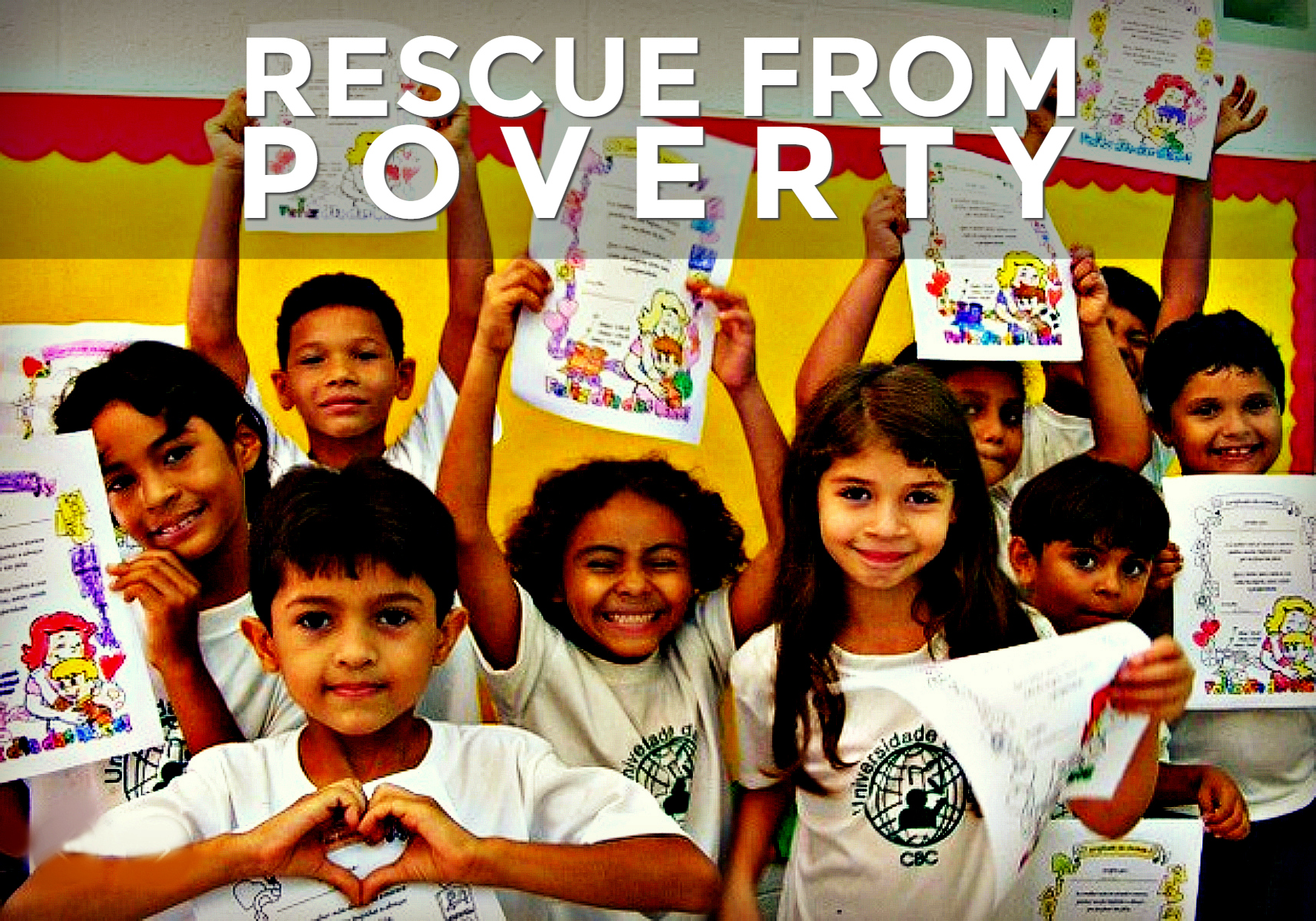 Collected:
$135.00
Goal:
$1,000.00
Description

In Fortaleza, on the North East Coast of Brazil, the public school system only offers 4 hours of schooling per day.
For the poorest children in the slums, education gradually becomes less and less of a priority as schools are unreliable, overcrowded and uninspiring. Over 50% of students drop out by the time they are 11 years old.
THE STORY
Marc Marques was born in Fortaleza, Brazil and grew up with the reality of rich and poor right on his doorstep. Although he came from a middle class family, Marc's best friends were from the favelas.
As he grew up, Marc noticed the distinct differences in opportunity available to him compared with his friends and his frustration grew seeing the poverty and discrimination they faced. Not knowing what else to do, Marc used to sneak out of his house with groceries for his friends. At Christmas time his heart broke as he tried to understand why Father Christmas, gave presents to him but not to his friends.
As a young adult, Marc moved to the United States where he studied Social Science and became director of a men's home for Youth Challenge in Virginia. His real passion was still with the children in Brazil, so after generating support for a trip back to Brazil to document the conditions and lifestyle of street children, Channel to Brazil for Christ (CBC) was established in 1983. Along with Marc, the four founding members were Rev. Troy Collier, Dr Roger and Nadya Denis and Pastor James Cheshire.
Marc and his first wife, Lois (who passed away in 2003), took on the challenge of fundraising as well as establishing a program back in Fortaleza, Brazil, to care for the city's needy children. Today, almost 25 years later CBC has assisted thousands of children with their education, vocational training and determination for a better life. With his faith in Jesus Christ as his foundation, Marc has dedicated his life to finding effective and sustainable ways to bring opportunity to the poor, releasing their untapped potential through quality education and training. His focus has always been the children. He fights injustice and strives to prevent their suffering. But more importantly, Marc believes all children deserve to do more than just survive; they deserve to dream, explore, flourish and reach their highest potential.
Our work is all about offering a pathway out of poverty to children. With 25 years of experience of working in Brazil, our programs are designed to support families and build stronger communities.
THE NEED
One in every six people in the world live in slums (or favelas as they are called in Brazil). In the north-east of Brazil, poverty is rampant and favelas surround all cities. Favelas are characterized by high unemployment, low life expectancy and poor sanitation.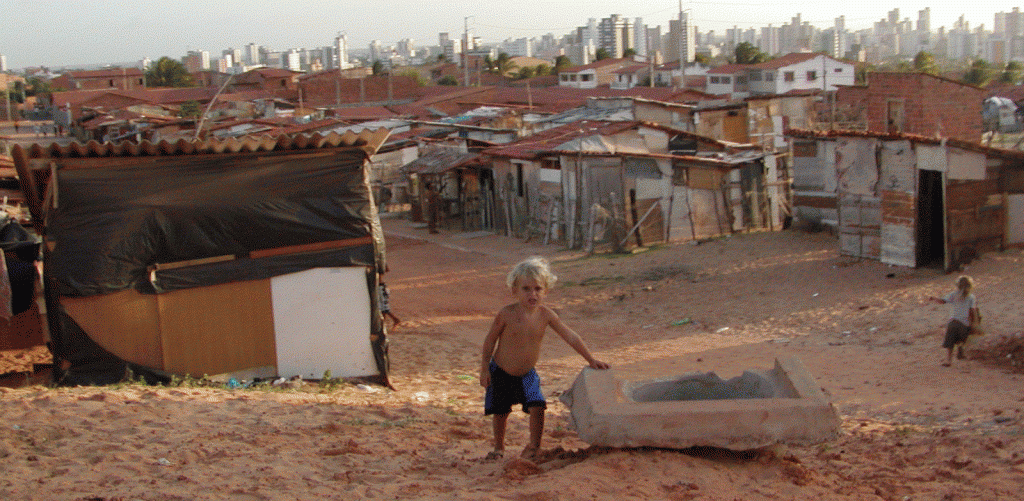 In order to survive children often resort to theft, drug abuse, prostitution and gang violence. The lives of these children, their families and friends are full of bad news, fear and misery. The consequences of this kind of life on a child are devastating.ere are millions of abandoned street children and millions of others who have some kind of home but are at still at high risk. These children have a lack of education, housing, healthcare and nutrition. Most significantly they have no hope that their lives can be any better than their parents.
We work with children from age 7, and have grown with our students to offer support all the way to the end of high school. In 2003 we celebrated the high school graduation of our first three students, the first in their community to ever achieve this level of education.
Since then, many more have followed and in 2009 we celebrated again as two students graduated from college – another first for the community. As we see results like this we are inspired to replicate this educational model by starting more projects in more communities. In 2013, we employed our first alumni as a member of staff. Many more of our graduates have the desire to become teachers and co-ordinators of more programs. In addition, there are many other needs in the community which CBC helps to meet. These include counseling for parents, food parcels, evangelical outreach, bible studies and special events throughout the year.
There is also much more that we are ready to do to expand our services when the resources become available to do so. These include pre-school care, vocational training and small business development. In the meantime our goal is to increase the student and staff numbers and expand our current facility so that we can help 500 children everyday. Our waiting lists are full and we need your help!
We want to prevent the circumstances that lead kids to the streets and help them before they become street children.
Our vision is that the children we work with will become faith filled disciples of Jesus, inspiring future leaders and change makers, in their community, their city and their nation.