Together We Can Support an Orphanage in India for Homeless Girls
Metro Hope for Kids was founded in 2011 with limited resources. Your financial partnership with Metro Hope for Kids will provide a much needed home for girls who have been abandoned, orphaned, and abused in Nagaland, an area in Northern India.
Support Orphaned Girls in India
There are many good ministries doing good things. Some ministries that are making an impact are very large. But what if you're a small ministry trying to do huge things to help the poor?
Rosella Riding's beloved husband died in 2008, and while most widows of retirement age slow down, Rosella decided it was time to do more. She founded Metro Hope for Kids in 2011, and with limited resources, she is finding new ways to help young girls in need. Your financial partnership with Metro Hope for Kids will provide a much needed home for girls who have been abandoned, orphaned, and abused.
You can rest assured that every penny you give will help build the orphanage. Nothing will be taken out for costs by CLM or Metro Hope for Kids. Your offering will help Christian girls in India who have no parents and few resources.
Please read how Rosella has describes the need, and may God lead you to give generously: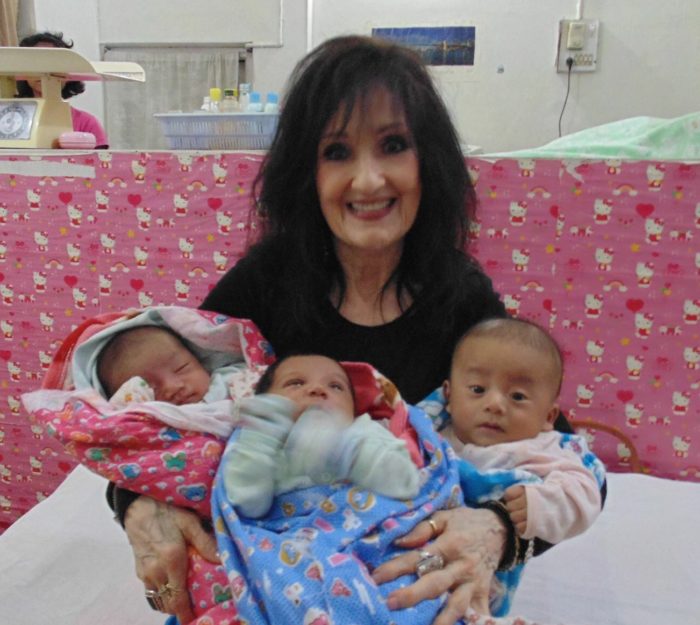 "…One day God spoke to me and said, "You can do something for the girls in Nagaland." I responded, "Yes, God, I can do something." At that time, I didn't even know where Nagaland was, but God did and He knew there were 24 young girls in an orphanage who needed help. 
The world of an orphan is miserable. Like any normal child, they also have wants, needs, preferences, expectations, dreams, ambitions and longings. The difference is that, in most cases, they end up as domestic helpers, dropouts or worse. They are traumatized by the death of their parents and grow up with resentment. They need a home, loving care, an education and encouragement to fulfill their dreams.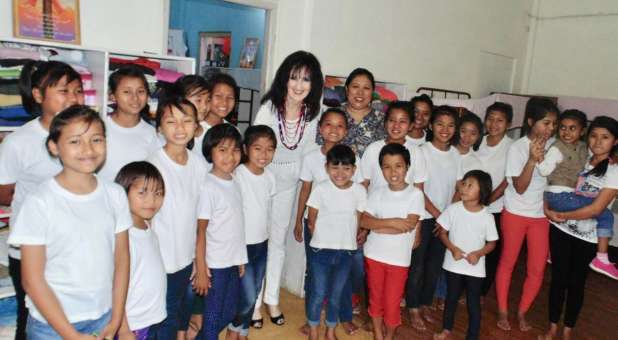 That's where Wondang-Ki Orphanage in Dimapur, Nagaland, India, comes in. Mr. N. Thungdemo Kikon, the founder, offers a home for these girls and babies. I have partnered with Mr. Kikon through Metro Hope For Kids, which I founded in May of 2011, and is a 501(c)3 charity recognized by the IRS. It has been most amazing what the Hope For Kids Team has been able to accomplish. We have assisted with monthly expenses such as food and rent, as well as paid all the education fees for the girls for over three years.
Now is the time for us to step up and do more! We must help build a clean, adequate home for these girls. The present orphanage is an old, rented building in need of much repair. It is very crowded with the 24 girls, 4-10 babies, Mr. Kikon, family and helpers all living in the small space. The summer of 2017 was very difficult with extreme flooding throughout the region, resulting in no running water or bathrooms for over three months.
The projected new home will house 50 girls and babies and will provide care for these beautiful children. The total estimated cost is $160,000.
I don't think I'm the only one who will say, "I can do something." Together it will be amazing what we can accomplish! Yes, we can do something. We can build a home for these beautiful homeless children!" Rosella Angel Ridings, Founder-Director, Metro Hope For Kids.
Your support is greatly appreciated. Rosella Ridings has visited the existing orphanage in Nagaland, India, several times and has prepared a video to share the the life of the girls who call it their home. Metro Hope for Kids has provided financial support to the orphanage for several years and can attest that it is a credible organization. You can click here to view documentation confirming that the orphanage is run with integrity.
Please give with confidence knowing that when you click on this donation button, 100% of your gift will go toward the Nagaland orphanage, with nothing taken out for overhead or fundraising expenses.