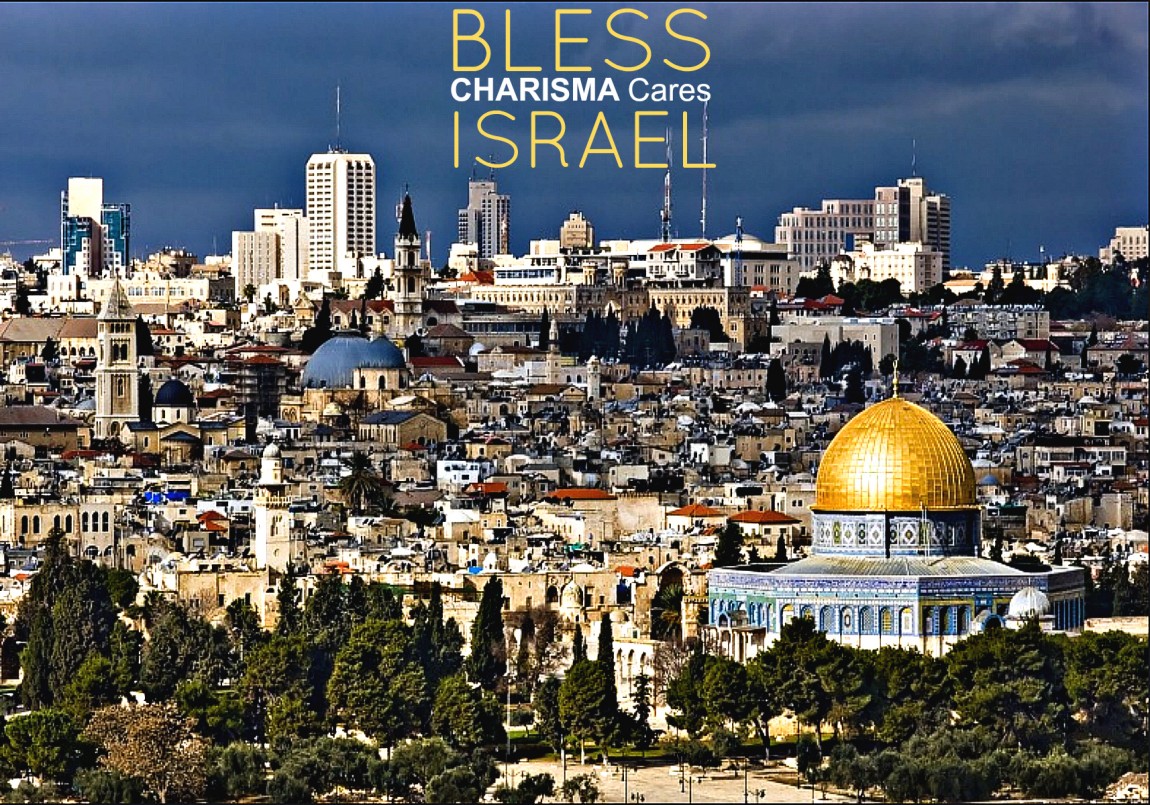 Collected:
$137,437.81
Description
CHARISMA Cares Bless Israel donations are given to Ezra International, Operation Lifeshield, Vision for Israel, Magen David Adom, and Disaster Relief in Israel.  We invite you to partner with us to bless Israel by participating in these projects to help our Jewish friends.  Christian Life Missions never takes out any money from your donations, which means you can give with confidence that 100% of your donation goes to Bless Israel as designated.
Over the past 22 years, Ezra International has helped more than 58,000 Jews in the Ukraine make aliyah (move to Israel). The ministry is currently working with another 39,000 Jews from the former Soviet Union countries and other parts of Europe and South America who can't afford the average $360 per person needed to move to Israel.  The average cost for a couple is $720, and for an entire family, it's $1,440.
Mel Hoelzle founded Ezra International in 1995 and remains the organization's president.  The goal is to raise $30,000, which would sponsor 26 families or 83 individuals.  In order to encourage more donors to give, Christian Life Missions has pledged to match each gift up to a total of $15,000. That means half the goal is already committed as long as donations continue to come in.
Through Operation Lifeshield, your donation goes directly to placing strong steel reinforced, pre-cast concrete fortified shelters in public areas, such as schools, parks and senior citizen centers.  They are above-ground, fully accessible structures, meeting the strictest standards of IDF Home Front Command requirements.  Lifeshield shelters are transported by truck and can be re-located to meet changing security needs.
Rabbi Schmuel Bowman, the Executive Director of Operations for Lifeshield, stated, "If Christians see their role, their raison d'etre, as bringing the gospel to the world….then their voice must heard and their actions must be felt." Because of readers like you, who have given to Operation Lifshield, Christians have helped place many bomb shelters in locations where residents constantly need a place to flee for safety.
Vision For Israel and The Joseph Storehouse is a non-profit organization created by Barry and Batya Segal in 1994 out of the desire to help build and restore the land. Vision For Israel provides aid to the poor and needy people, both Jewish and Arab, living in the nation of Israel through the works of The Joseph Storehouse, an international humanitarian aid center operating in the Judean Hills just outside of Jerusalem.
With Magen David Adom, the official national aid society for the State of Israel, your support makes a difference in 6 ways:
Emergency Medical Vehicles– Their fleet of 800 vehicles has been fully funded by MDA donors like you!
Emergency Medical Stations– MDA has 123 emergency medical stations and 11 dispatch stations throughout Israel.
MDA National Blood Services Center– Responsible for maintaining Israel's blood supply.
MDA Cord Blood Bank– Tests and types umbilical cord blood.
Training– For MDA volunteers, EMTs and Paramedics

Technology– GPS technology allows MDA ambulances to find the fastest route to a scene around traffic and other obstructions.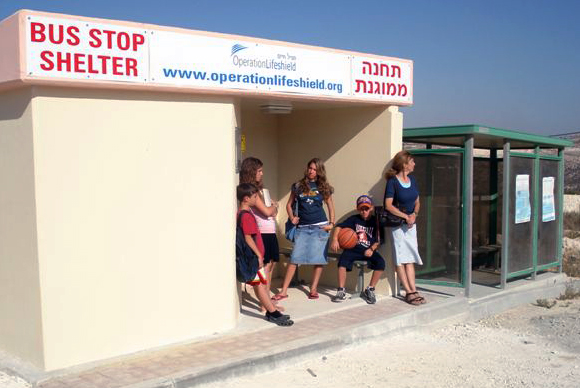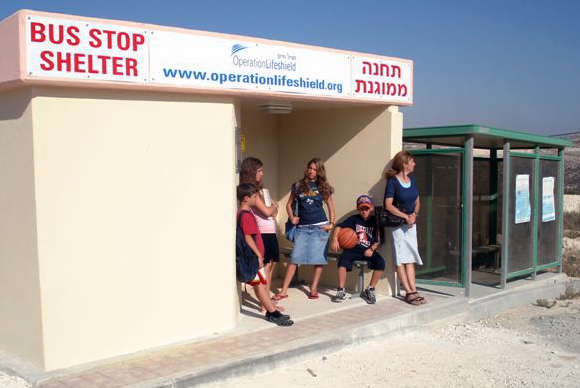 70 ton concrete protection for Ashkelon children safely protects over 60 students and staff
during rocket attacks from Gaza.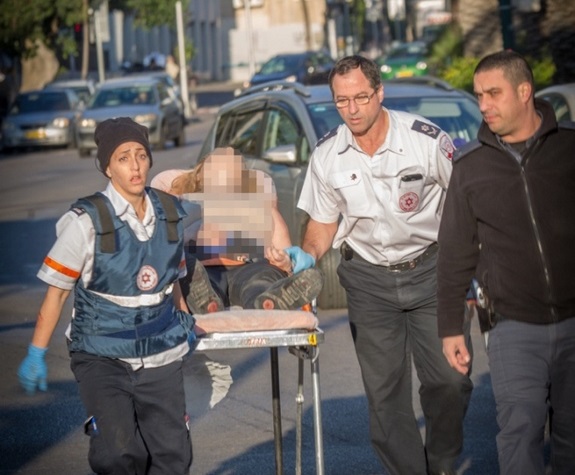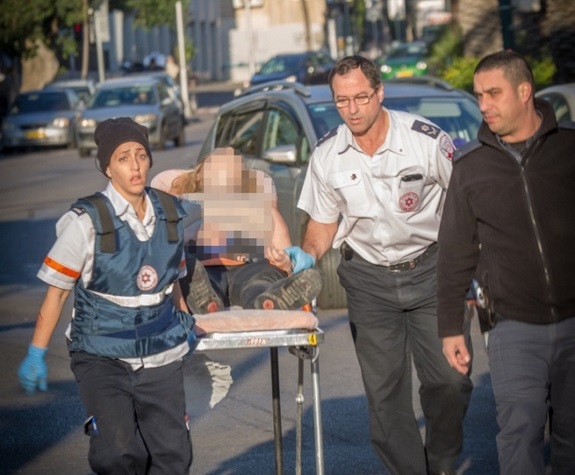 MDA responding to terrorist stabbing in TEL AVIV in 2015

In a recent CHARISMA magazine article, Founding Editor and Publisher, Stephen Strang, reminded readers that the state of Israel and the Jewish people around the world – now more than ever- are in need of Christian support and love.  He said that it is important for Christians to understand that the anti-Semitic rants and protests in London, Paris, and New York, as well as throughout the media, are clogging the newspapers and TV stations with lies and darkness.
Rabbi Aaron Rubinger, the leading conservative Rabbi in Orlando, FL, shared with Strang, "Your prayers, moral support, and vocal expressions need to be heard." He added, "Israel defended its own civilians while opposing a cruel, terrorist regime that intentionally attacked Israeli civilians while making use of its own Palestinian people as sacrificial lambs in an effort to gain media points."
Thank you for your gifts, and in the words of Rabbi Bowman, "We didn't know you cared…until you said so."