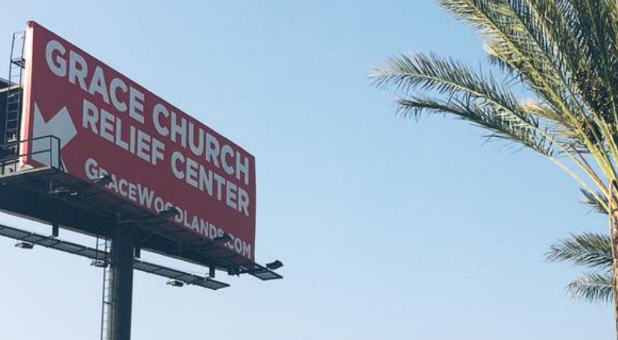 Houston is beginning the difficult task of cleaning up and getting life back to normal, and Grace Church and other ministries are working to help, as we've reported before. We've partnered with Pastor Steve Riggle, who was one of the "Houston Five" pastors whose sermons were subpoenaed by a liberal former mayor.
Even though the government will help in many ways—and so will the secular charities—here is a chance for you to help other Christians, plus we trust them to give 100 percent to those in need and to put it where it's needed most.
Pastor Riggle sent me this update:
Over 6,000 people total came through the building for assistance
We gave out 1000 pillows and bedding
Over 400 trucks went out with supplies for the community
We assisted other shelter and relief locations
We distributed food to first responders
Last Saturday, volunteers gave more than 100 haircuts
Doctors and medical personnel were on-site most of the time
225-350 volunteers worked each day
We operated a playscape, train and carousel every day
Crews served in the community every day
Over 50 trucks were sent into the community in one day
We do medical exams and haircuts, and give food, hygiene, toilet paper, diapers and sorted clothing by size
More than 200 pizzas were given away
More than 900 hot meals were served each day
We distributed cleaning supplies and water
Tomorrow, we start delivering 1000 hot meals per day to various locations
"We are transitioning our operation to four locations that are spread out across the city closer to the immediate need," Riggle says. "We will concentrate on resourcing these locations and helping people restore their homes. Our thought here is to get as many as we can back in their homes rather than throw pennies everywhere. We will invest financial resources after any government help and insurance, if any has been accessed."
Of course, Grace Church is getting funds from other sources for this herculean effort, but what we send adds to that. Each of us must do what we can.
The Christian Life Missions supporters have given hundreds of thousands of dollars for disaster relief at various times. For Hurricane Harvey and the unprecedented flooding that occurred with the storm, we are working with Grace Church and also responding to other ministries as we become aware of them.
Even as Hurricane Irma is aimed at my home state of Florida, we want to continue to help in Houston. So please do as I did and give generously, knowing you can trust Christian Life Missions and Grace Woodlands Church in Houston, Texas.
Behind-the-scenes videos at Grace Church!
https://www.facebook.com/gracewoodlands/videos/1649331545090826/